Estate Planning to Help Individuals
We walk you through the completion of a personalized estate plan.  We have the knowledge to guide you through all the questions that you will need to answer regarding your estate and we stick with you until the complete process is finished.
What is Estate Planning?
Estate Planning is simply writing down answers to important decisions regarding end-of-life issues. It normally includes preparing a will and covers what happens to your estate, gift planning, guardianship desires if you are currently a parent or guardian of minors, and other important decisions. When you are done, you will have all the information together for the decisions you have made in one place ready to be finalized by a lawyer into legally binding documents.
How Does the Estate Planning Process Work?
Every donor will go through a two-step process to become attorney ready. You will still want to meet with an attorney to finalize your will and estate plan (and we can recommend one for you too).
We have two appointments with you that will be approximately 60-90 minutes in length. It is important to note that each meeting will be completely confidential. We will also make any necessary follow up phone calls or emails to ensure you are ready for each step of the way.
The information gathered and presented will be kept confidential between your Estate Coach and you the donor. Potential gifts will only be shared with organization after/if the Donor signs Permission Form if the donor desires to share his or her decision.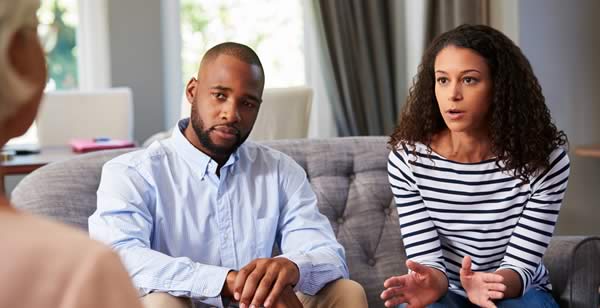 No pressure tactics to give, you give only by choice.  Our job is to guide you through the process of estate planning, not tell you what to do with your estate.  We let you know the pros and cons of any potential decision but you stay in complete control of your estate.
The program works regardless of age, income, or estate value.  Whether you are 18 or 81, wealthy or just getting by, you can still be a blessing by planning your estate.  Most people are surprised at all their options and how much they have available to pass on to the next generation.
We are big on educating you on your will, trust and estate plans…at least as much as you want to learn.  We were founded by a career educator and his passion to teach carries on throughout the organization.  What this means is we will spend the time with you to help you understand your options, you will never be asked to just "trust us."  Instead you will understand every aspect of estate planning you would like to know about.
 Your potential to give far beyond most imagination.  There have been many people we have helped plan their estate whom thought they were worth "nothing," yet found out they had over $500,000 to pass on after they die.  
You have many options to ensure your money goes to the people and organizations you care about instead of the government…but only if you plan and put everything in place.  Ensure you leave a legacy instead of paying taxes on the money you earned twice. 
You usually save time and attorney costs because the documentation is all ready to drop into a formalized will.  We spend all the time you need to plan your estate, the attorney just ensures the will is in the legal language it needs to be for your state.
Why Work with SFC Estate Coaching for Estate Planning?
We walk you through completion of a personalized estate plan and legacy gift planning.  We have the knowledge to guide you through all the questions that you will need to answer regarding your estate and we stick with you until the complete process is finished.
The Service is Free for Donors. 
We get paid by sponsoring agencies (normally the nonprofit or church who told you about this opportunity).
We have nothing to buy or sell; our sole focus is guiding you through the estate plan.  The reason sponsoring agencies hire us is most people like to support nonprofits during their lifetime, but these same people never make a will.  These agencies benefit because some of you would like to leave a legacy to the sponsoring agency, but without documenting that desire in a will, that legacy will never make it to them.
This is a Gift from the Organization to the Donor.  It is often a way the organization thanks donors for their support over the years.
The process is completely confidential.  No one will find out anything we discuss without your permission, and that includes the sponsoring agency.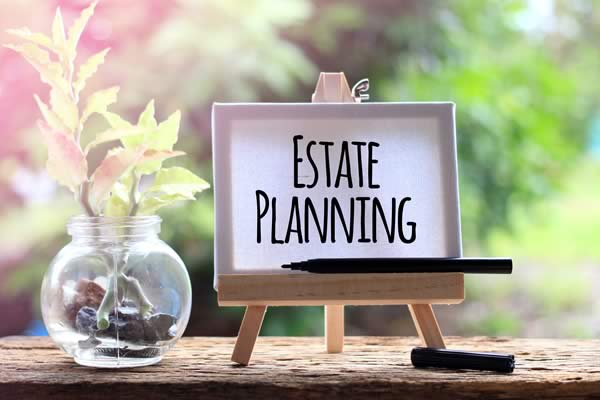 Step 1
Data Gathering –
Disclosure
---
The first appointment will be to gather all the necessary information to create the Personal Plan.  We will gather Family Information, Professional Advisors Information, Providing for Children, Power of Attorneys, Gift Planning Information and Financial Information.
After receiving this information our team will produce a plan based on what was discovered during the first appointment.
Step 2
Presentation – Consider/Envision
---
Each Donor will receive a Personalized Plan for their family. During the Presentation all material will be reviewed to assure accuracy. Options for Charitable Giving will be considered. Many times these options will allow Donor's to be charitable in ways they had never envisioned. It will be at the Donors discretion to determine any charitable gifts within their will or estate plan. After the presentation contact with Attorney will be encouraged to complete the necessary documents.
"Thank you for everything you've done to help me with this. Thank you for your patience, the expert guidance, for making the process easy, and for keeping me going despite my procrastinations and forgetfulness. I really appreciate everything and am so relieved to have gotten this far with finalizing the will and plan! I couldn't (wouldn't) have done it without you."
"My wife and I were will into the process of working through an estate plan with our attorney when the SFC Estate Coaching opportunity became available through our church. Since we were already involved in planning our estate, we looked at this as a 'second opinion' just as you would with any serious medical opinion. The program proved to be extremely helpful to our overall plan. A very positive point for us going in was that there was no selling of any product. Craig Mellendorf was both knowledgeable and professional. He knew the right questions to ask, had answers to each of our questions and was exactly what we needed to navigate the legal 'jargon' associated with this type of planning. Using his valuable input we have now completed our estate plan. We strongly recommend that anyone considering estate planning take advantage of the SFC Estate Coaching program when offered. You will not regret the decision."