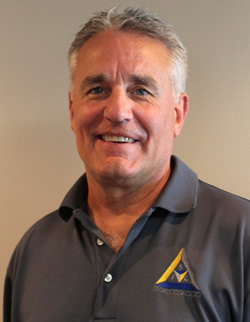 Craig Mellendorf
Craig is the CEO of SFC Estate Coaching. He graduated from Concordia College, Seward NE in 1981 with an Elementary Education Teaching Degree. Taught six years (81-87) at Word of Life Lutheran School in St. Louis MO. 7th Grade Home Room Teacher, Athletic Director, Coach. Taught four years (87-91) at Concordia University. Primarily Elementary and Middle School Classes. Assistant Basketball Coach. Director of Student Activities. Taught 18 years (91-09) at Martin Luther H.S. 18 Subjects in Six Different Departments. Last three years Business/Tech Ed. Department Chair teaching almost exclusively Business and Computer-related classes. Head Coach Boys Basketball seven years. Head Coach Girls Basketball eight years. Head Coach Girls Tennis five years. Director of Student Activities three years. Was downsized due to Budget Cuts in 2009. Professional Health Coach/Lifestyle and Weight Management Coach/Personal Trainer Wisconsin Athletic Club  & TV Spot on TMJ4 "Ask the Expert".  
Started as Gift Planning Counselor in January 2013 working with Gift Planning Services in Eau Claire, WI.  Created SFC Estate Coaching in January 2015. Earned the title "Certified Gift Planning Professional" in January 2017 and Christian Gift Planner in May 2018.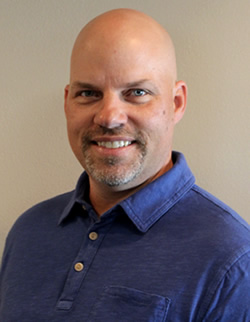 Tom Slye
Tom has spent his professional career working in the non-profit arena. After graduating from the University of Wisconsin–Parkside, Tom began a career in ministry spanning nearly 20 years. During that time, he also earned a Master's Degree in Theological Studies from Trinity International University. Feeling a tug in a new direction, Tom pursued an adventure in education serving students in urban Milwaukee. He became a Dean of Students with LUMIN Schools, first at Sherman Park Lutheran School and subsequently at Pilgrim Lutheran School where he also taught History, Faith Development and Physical Education. Throughout his career, he has witnessed firsthand the impact of generosity. Working with SFC gives him the opportunity to meet new people, listen to their stories, and show them estate planning strategies that will enable them to be generous in ways they may not have known existed. Tom has been married to his wife, Amy, for 20 years and has three really cool kids: Abby, Tyler, and Aniyah. During his free time, he enjoys coaching his son's soccer team, hiking the kettles at Scuppernong or the trails at Lapham Peak, and sitting on his back patio listening to music.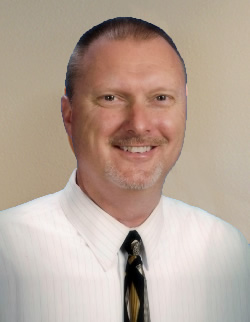 Steve Glandorf
During Steve Glandorf's professional employment/ministry, he has served five years as a Christian school teacher and coach, six years as a police officer, and over twenty-seven years as a Christian school administrator in Lutheran elementary, middle, and high schools. Steve currently serves as an Elementary Assistant Principal at Redeemer
Lutheran School in Austin, Texas.
Building upon his years of experience in education, law enforcement and educational administration, he enjoys meeting and serving the needs of others. He enjoys guiding and assisting individuals with their estate plans in his role as a part-time Estate Coach.
Steve and his wife have two children and four grandchildren, who are the joy of their lives. In his spare time, Steve plays on several USTA tennis teams. Additionally, he and his wife love to travel and tour the country in their truck and 5th wheel travel trailer.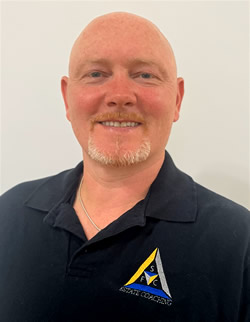 Scott Kruse
Scott's professional career for the last 23 years is a pastor in the Lutheran Church-Missouri Synod. He currently is an assisting pastor for First Immanuel/River of Life Ministries in Cedarburg, WI. Scott enjoys being a servant leader to people of all ages and walks of life; from the youngest to the oldest. He appreciates the opportunity to help people start, go through, and finish the process of end-of-life issues, which includes assisting families and individuals with their legacy and estate planning in his role as a part-time Estate Coach. He's seen firsthand the comfort a proper estate plan can be for those grieving the loss of a loved one. He's also witnessed the peace of mind an individual/family finds when they have an opportunity to be generous to their loved ones and/or non-profits close to their heart with a completed Estate Plan. In addition, Scott is on the Board of Directors for Lutheran Counseling and Family Services.
In Scott's spare time, he enjoys time with his wife, traveling to see his three adult children, sunrise walks with their dog or a board game of Settlers of Catan.