Estate Planning to Help Organizations
We partner with organizations as a gift to their supporters by assisting them in creating an estate plan that is of no cost to the donors.  We are truly a gift to your supporters because the process is simple and concise and the evidence is shown by the gifts they are now able to share.
The Estate Plan Problem
Fact: Less than 20% of Americans have a charitable gifts component within their Will or Estate Plan.
Fact: Between 55-65% of individuals or families do not even have a Will or Estate Plan.
Fact: 94.5% of Americans are charitable during their lifetime.
Why the Disconnect?
If individuals or families are generous during their lifetime why are they not generous at their death when there are so many possibilities to share their wealth and still give to their family members?
Over half of the individuals or families do NOT have a Will or Estate Plan in place and if they do have a will there is a 1 in 5 chance that any Non-Profit will be the recipients of any future gift.
How do you move individuals or families who already have a desire to give to remember you as a non-profit in their estate plan?
We can help! And your supporters don't pay us a thing!
Gift Planning for Estates
SFC Estate Coaching helps people plan legacy gifts beyond just their immediate family. We believe it's important to remember the community and organizations that matter to clients during estate planning.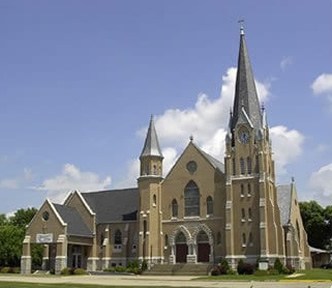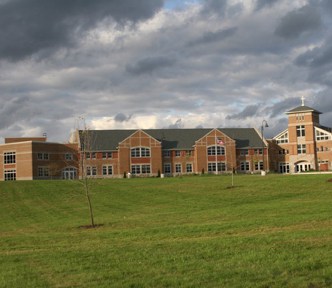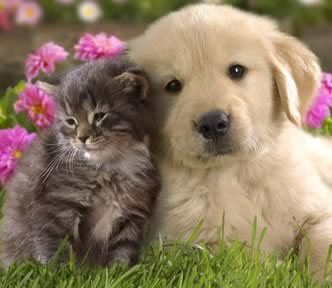 The Solution
Having a team of professional estate coaches  share simple viable options that align with the donor's values and desires during their lifetime.
We partner with organizations as a gift to their supporters by assisting them in creating an estate plan that is of no cost to the donors. We are truly a gift to your supporters because the process is simple and concise and the evidence is shown by the gifts they are now able to share.
Most people are surprised at how much they can give and some are even surprised to find ways they can start giving now without affecting how much is available to assist them in retirement. Our experience has found that the average person or couple who goes through the estate planning process gives on average about $80,000 to non-profits. Sometimes the gifts are small, sometimes the gifts are large, but it is not about the dollar figure, it is about the opportunity to help people leave the legacy to you that they already desire to give but have not put down on paper.
Organization Estate Planning Reviews
While Estate planning is not the most exciting thing to think about and one of those things you keep putting off, it is so extremely important to complete. My wife and I knew we needed to do it but just kept putting it off. Working with Craig made the process enjoyable and easy. The way that he walked us through each of the steps was great. Thanks Craig for leading us through the process. I recommend Craig to anyone who asks me about how we went about completing our estate plan.
It has been a pleasure to work with Craig Mellendorf through this estate planning process. He is polite, on time with all appointments, and very knowledgeable. I thought this would be a complicated process, but Craig made it very simple. I feel blessed to have had this opportunity and to be able to have peace of mind, knowing that I can leave a legacy behind to the people and organizations that have given me so much in this life. I would highly recommend Craig and the estate planning process to anyone. 
Craig has been a pleasure to work with, not only because of his knowledge but also because he makes sure the information and suggestions he gives are best for YOU and your situation. "One glove fits all" is not his approach. I appreciate him taking the time out to get to know me as a person. The will and estate planning has been smooth and enjoyable and that is because of Craig's approach and care. 
How does Partnering with SFC Estate Coaching Work?
First, we come to you to discuss if Estate Planning is a good fit for you.
Second, we setup a plan of how many estate plans we will do and during what time frame. We are so sure estate planning works, we guarantee you will get at least 20 times your investment promised back to you from the estates we plan for you. (Honestly this is an easy guarantee for us since usually 50 times or more of your investment is usually promised in the estate plans.) Ask us about more details regarding our guarantee.
Third, you communicate with your current supporters and fans the opportunity to get estate planning at no cost to them.
Fourth, we schedule individual times with each person or couple that goes through the estate planning. There is normally two face-to-face appointments along with a few follow-up emails and/or phone calls. The process will take an individual or couple about 2-3 months though it may take longer. We can meet at the organization's address or, for a small travel fee, we can meet at the Donor's home.
Fifth, individuals can voluntarily elect to share with you how much they intend to gift to you as part of their estate. Most people choose to share with you what you can expect in the years to come. We share the group numbers with you when the planning is complete.
Sixth, the individuals or couples take their plan and codify the plan into a legally binding will.
Why SFC Estate Coaching?
There are many benefits in choosing us to assist with creating legacy gifts through estate planning:
We have the experience to ensure you get maximum participation from your supporters.
We are third party, so your donors feel more comfortable talking openly to us about their giving plans. We find when donors are relaxed, they actually are more willing to give than when they think there are ulterior motives.
We have the training and experience to come up with creative solutions to meet the needs of gift givers. Honesty, estate planning is not like going down a check sheet. There are so many ways you can plan an estate that each one ends up a tailor made plan. We simplify the process by bringing forward only the best options for people to choose from in light of their unique situation so they can balance one or two options for every decision rather than wading through the 20+ options that are available.
Our focus is on helping the family leave a legacy, not "getting the will done." This may sound small, but many planners and lawyers want to minimize their time therefore they rush people through the will making process without giving them an opportunity of how they would like to remember and be remembered by the people and organizations they love.
We have nothing to sell or reason to manipulate people planning their estate. Estate planning on behalf of organizations is all we do so we focus on doing that one thing to the best of our ability without worrying about trying to sell you or your sponsors other services.